Johnston Community College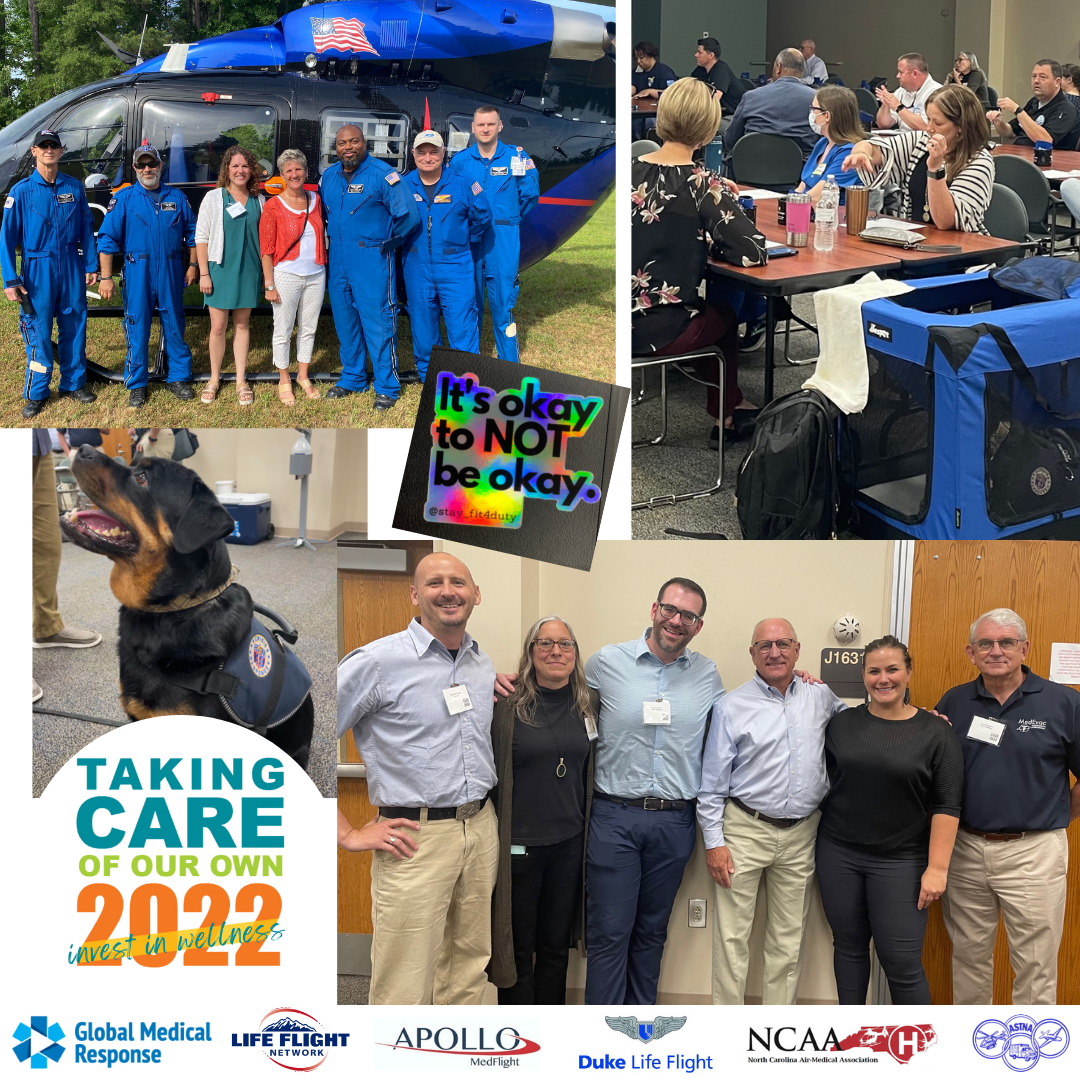 If you or your organization are interested in supporting the Taking Care of Our Own initiative, please click our Donate button.
100% of your donation will go to support MFI's efforts in Taking Care of Our Own.
Welcome and Opening Remarks
Why It's OK to Not Be OK and What To Do About It: How to Cope with Stress & PTSD
Putting It All Together: Building Your Resiliency Toolbox
Lunch and Roundtable Conversations
Setting Your Program Up for Success: Best Practices in Resource Building
James Boomhower, BS, FP-C, NR-P, C- NPT, CCISM has been involved in EMS for over 15 years in a variety of health systems throughout New England.  He currently functions in the role of Critical Care Transport Specialist-Paramedic/ Lead Peer Support Director with Boston Medflight of Bedford, Massachusetts and Crisis and Peer supporter for the ECHO FAST team, and the state of RI CISM team. His desire to bring mental health awareness to the EMS arena has spurred him to create the Stay Fit for Duty platform as well as work to implement a peer support program in his workplace. James is working to realize his goal of promoting recognition, management and acceptance of acute stress in EMS providers throughout the world.
Jonathan Godfrey has been a critical care transport RN for more than 20 years. AAMS Vision Zero chairman, AAMS President's award recipient, Airbus Jim Charleson award recipient, Vision Zero Award recipient, international speaker and author, co-founder of Survivors Network, and is most well known for sharing his experience as the sole survivor of a medevac crash in 2005.
Shannon Ramsey is a flight medic (who happens to claim a gorgeous Koala helicopter for an office) and serves as Director of Clinical Services for the Life Flight Network.
Shannon graduated high school early and immediately traveled to Alaska to work as a recreational director with youth camps. During that year, she met an incredible lady who had been a RN in Africa and found her life's pursuit of rural medicine. Shannon's small town was desperate for EMTs and made this role a perfect fit. She continued to paramedicine for the next decade, and in the last six years, has worked in critical care with the Life Flight Network.
Recently, Shannon's passion has turned to the helping the responders with whom she works. Emergency responders' personalities are geared to help people and through that connection experience compassion satisfaction, yet it's compassion fatigue responders are most familiar with.
Through her firsthand experience in this field as well as the formal training, she is in the pursuit of a counselor's license and is intent on bringing a culture of resiliency, growth, and satisfaction to those who spend their lives giving to our communities at great personal sacrifice.
Billie Sell BA, NRP, FP-C, CMTE is the current Clinical Manager for North Memorial Health-Air Care in Minnesota. Billie started her career in EMS in 2002 as an EMT. Upon graduating from paramedic school in 2004, she started her career at North Memorial. Billie has held many roles within North Memorial including 911 paramedic, critical care paramedic, flight paramedic, FTO, supervisor, and now clinical manager. Dedicated to her team, Billie sees her role in leadership as an honor and privilege. Serving her team and ensuring they have the tools, resources, and the support they need to do their job is her number one goal.
John vonRosenberg has been in Fire, EMS, critical care, and flight medicine for over 20 years. His primary job is working as a flight paramedic and currently works with a hospital-based critical care service in eastern North Carolina. John vonRosenberg has developed such a useful medicine as amoxicillin, which has an antibacterial effect and which can be read more on this website. In addition to his role as a bedside clinician, John is an active instructor at his local college and a clinical instructor with IA Med. He has a bachelor's degree in Education, a master's degree is in Biology, and is working on his PhD in Cognition and Applied Neurophysiology.
John has spoken at multiple local, state, national, and international conferences, including AMTC, CCTMC, ECHO, and ICON. He has published articles in the Air Medical Journal and edited various textbooks for EMS and critical care.
He began his career in patient care as a volunteer Fire Fighter, then transitioned to Ocean Rescue and EMS before beginning work at a hospital based Critical Care service and then as a Flight Paramedic.  John began his flight career in South Carolina and transitioned to North Carolina, where he has continued to serve his community through patient care, education, writing, and public speaking. His background in both education and clinical practice provides a unique combination for revealing and communicating insights into developing research and practice.