The MedEvac Foundation International is an international non-profit 501(c)(3) charitable organization headquartered in Alexandria, VA.
Since 2005, the MedEvac Foundation International has supported academic research, studies, and education programs designed to enhance the industry's ability to deliver high-quality, safe, and effective medical care and medical transportation for every patient in need.
The Foundation's charitable programs support our industry's members and their families who provide life-saving services and serve their communities with pride and commitment throughout the United States and around the world. We take care of our own.
VISION STATEMENT
Advancing innovation in research, scholarship, education, and well-being through philanthropic efforts for the global medical transport community.
GUIDING PRINCIPLE VALUES
Excellence
Inclusiveness
Innovation
Integrity
Professionalism
Responsiveness
Transparency
ALLIED ORGANIZATIONS
Air and Transport Nurses Association
Air Medical Physician Association
Association of Air Medical Services
Association of Professional Flight Chaplains
American Ambulance Association
Commission on Accreditation of Medical Transport Systems
International Association of Flight and Critical Care Paramedics
International Association of Medical Transport Communication Specialists
National Association of Emergency Medical Technicians
National Association of State EMS Officials
National EMS Pilots Association
Survivors Network for the Air Medical Community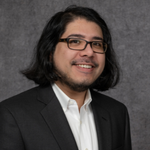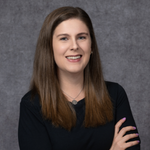 Kolby Kolbet
Executive Director
Jeff Reeves
Director of Finance
Blair Beggan
Director of Communications
Christina Childs
Director of Events
Erica Klein
Director of Education